By April Gilbert
We live in a culture today that talks more about unfaithfulness than the opposite, with celebrity gossip, social media, and where it is not uncommon to hear politicians breaking their promises to gain votes. Faithfulness to a cause, piece of homework or revision, a friend or belief can be easy when there's nothing against you, but faithfulness shows itself true when the going gets tough. In this post, we'll look at some stories from the Bible about how we have a faithful God, staying faithful in the hard times and what happens when our faith gets shaken.
Ruth & Orpah: Remaining faithful
Sometimes faithfulness can be tested through life's plot twists and turns, and we have to make the decision to remain faithful. That's the situation that Ruth & Orpah found themselves in, whether to remain faithful to someone, despite the challenging circumstances. Ruth & Orpah were married to Epharites called Mahlon and Kilion, and lived with their parents-in-law, Elimelech and Naomi. After some time, Elimelech died and unfortunately a decade later, so did Mahlon and Kilion. What a tragic time this must have been for all three of the females. Naomi decided to travel back to the family's nation, but encouraged the widows of her sons to return to their family homes. Both refused at first, but after some convincing, Orpah left them and returned home. However, Ruth was adamant to not leave Naomi behind. She vows to Naomi in Ruth 1: 16-17 "Don't ask me to leave you and turn back. Wherever you go, I will go; wherever you live, I will live. Your people will be my people, and your God will be my God. Wherever you die, I will die, and there I will be buried. May the Lord punish me severely if I allow anything but death to separate us!" She was determined to stay faithful to the remaining member of family she had, despite the fact she could have easily walked away given the circumstances. I wonder what made Ruth stay faithful to Naomi? Can you think of times where you've been in a difficult situation, where it could have been easier to walk away and start again, but the best thing to do, was stick by or with something, and remain faithful?
Peter: What happens when our faith gets shaken
Peter was well known for being a kind of hot and cold person; one moment he would be full of faith, then doubting and doing something drastic. One of those "hot and cold" moments for Peter starts in Matthew 26, where Jesus begins to tell his disciples what is going to happen to him, and how they will all scatter away from Him once He is arrested. Peter pipes up saying that He will never leave Jesus, but Jesus already knows what's going to happen; "I tell you the truth, Peter- this very night, before the rooster crows, you will deny me three times that you even know me." (verse 34) Again, Peter is adamant that he would never deny Jesus, whatever happened.
From verse 47, Jesus is betrayed by Judas, one of the disciples, and arrested by the crowds. The disciples scatter, leaving Jesus behind. Whilst Jesus is under interrogation, Peter follows at a distance to watch what happens to his saviour. As he observes, he is confronted by two servant girls, who question if Peter is one of Jesus' disciples. As predicted, he denies any knowing of Jesus. When he is then quizzed by the crowd standing in the courtyard, he denies Jesus a final, and third, time. As the rooster crowed, Peter realises just what he has done. The chapter ends as Peter "went outside and wept bitterly." (verse 75).
How gut-wrenching that moment must have been for Peter, to be sold-out for Jesus, being a close disciple and friend, then in a moment of panic and testing, to deny ever knowing the Lord.
But that wouldn't be like our faithful God, if the story ended there, and Peter had to live with the unfaithfulness he showed. If there is anything we know about Jesus' life and story, is that he came to offer forgiveness to all, including Peter, so that we could to show our love and dedication back to Him again.
In John 21, we see Jesus, after his death and resurrection, appear to the disciples and cook them breakfast (what a great guy, still looking after his disciples!). I imagine Peter at this point is feeling slightly awkward around Jesus, knowing that not so long, he was denying he ever knew him. After breakfast, in verses 15-17, Jesus repeatedly asks Peter:
"Simon, son of John, do you love me more than these?" 'Yes, Lord,' Peter replied, 'you know I love you.' 'Then feed my sheep,' Jesus told him. Jesus repeated the question: 'Simon son of John, do you love me?' 'Yes, Lord,' Peter said, 'you know I love you.' 'Then take care of my sheep,' Jesus said. A third time he asked him, 'Simon son of John, do you love me?' Peter was hurt that Jesus asked the question a third time. He said, 'Lord, you know everything. You know that I love you.' Jesus said, 'Then feed my sheep."
It sounds like Peter is getting a bit annoyed with Jesus by the third time He asked him if he loved him! But, the incredible part of this moment between Jesus and Peter is the number of times Jesus asked Peter "Do you love me?" Three. Three times of declaring love for Jesus for three times of denying Him. What a beautiful picture of grace and redemption for us! For every time we are unfaithful to God, He has given us the gift of forgiveness through His son and the chance to show our faithfulness again. Jesus also tells Peter three times to go "feed his sheep", to go into the world and tell others about him. Peter wasn't excluded from being a disciple just because he showed unfaithfulness. We may have felt many times that we have let God down, but just know for every time we have, and we come to Him in forgiveness, He is there, arms wide open, ready to allow us to show our faithfulness again to Him, and to be a follower of him.
Being faithful to our beliefs, to God, and to other commitments or responsibilities can be challenging, but it's always good to remember:
1) God is faithful and forgiving,
2) He sees us being faithful with small things, and rewards us with bigger and greater things (check out the parable of the talents in Matthew 25) and
3) He still wants us to be children of God, to be Jesus' followers, even when we are unfaithful.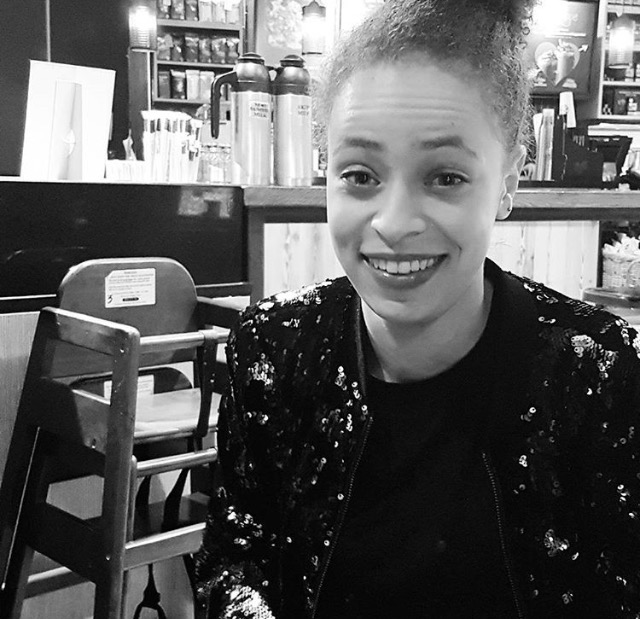 April is a young adult, born and living in Bristol. She enjoys music, food, travelling, being creative & the odd reality TV show! For years she has worked with young people & students in and outside of church, supporting them through the teenage years & encouraging young Christians' walk with God. Her passion is to see young people live the life described in John 10:10- an abundant one!