Happy New Year!
I hope you had a great festive season and are looking forward to 2019. This is the time of year that people usually make new year's resolutions, but in a survey of 2000 people only half of those who make them think that they'll achieve it- eek! What do you think may hold people back from achieving the goals they set? The issue might be is that we need self-control and discipline to achieve them and it can be hard to rely on ourselves.
This is a perfect time to think about the fruit of the spirit of self-control. It's a tricky one to reflect on, but it's not all about us trying hard to do or not to do something, because self-control doesn't entirely come from ourselves.
"True self-control is not about bringing ourselves under our own control, but under the power of Christ"- David Mathis
Self-control is given to us by God when we spend time with Him. In 2 Timothy 1:7 it says that "God has not given us a spirit of fear, but a spirit of power, love and self-control". It's good to know we are not alone in our journey to live God's way, He's right there with us helping us out. As self-control is given to us by God, the first place to start in practising it is by spending time with Him. Camilla Griffith says, "Self-control is a natural outcome of spending time with God". We need to seek God to find out what we need to work on, what we need self-control for. It can be for our words, our actions, thoughts, sins or relationships.
One of my favourite stories about self-control in the bible is Jesus in the wilderness in Matthew 4:1-11 (or Luke 4:1-13). Jesus was fasting for forty days and nights (I struggle to fast for one day, let alone forty!), and to make matters worse, He was constantly tempted by Satan to prove Himself. Each time Satan tried to get Jesus to do something, He came back at him with scripture. Jesus had to rely on His knowledge of the scriptures of His Father to get him through, and it did!
Self-control also becomes easier to practice when we use other things God has given us through our faith journey.
Accountability: Our journey with self-control doesn't have to be between us and God. Sharing your struggles and journey with a trusted person can help to keep you on track, to have someone to pray for you, and offer some wisdom to keep on going. Accountability partners can be your youth leader, a friend or member of your church or family.
Grace & Forgiveness: Sometimes we may fail at self-control, but it's important not to beat yourself up about it. Our God is forgiving and gracious to us when we confess that things didn't go according to plan. Approach him in prayer with a honest heart, then get back up and try again.
Holy Spirit: God's spirit can always be a gentle reminder when we are nearing a tempting opportunity to remind us why we are practising self-control.
Father God, I pray that we would seek you to find out what it is we need self-control for in 2019. Help us to spend time with you so we follow your way of doing things and not the world's. Help us to remember we are never on our own in practising the gift of self-control, that you are there with us and your Spirit always goes with us. I pray we would seek someone that we can trust in to help us with our struggles, a good loving person who is championing us in our faith. And thank you Lord that even though we may stumble in our self-control sometimes, you are there to pick us up back up and forgive us.
In your name I pray, Amen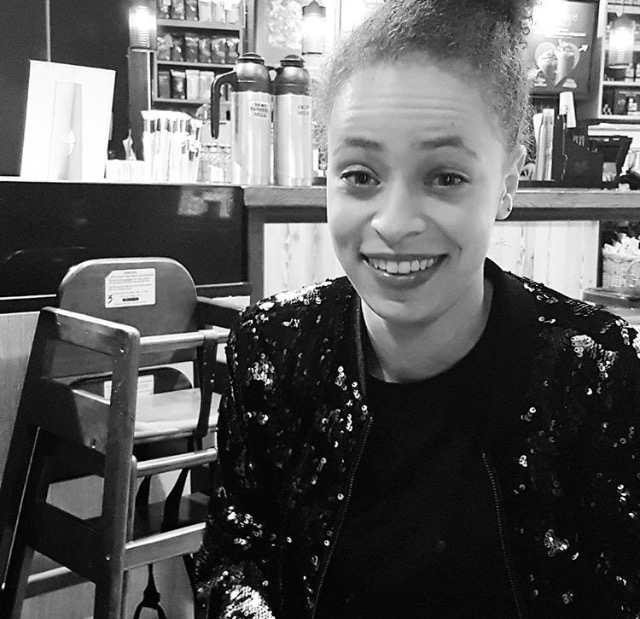 April is a young adult, born and living in Bristol. She enjoys music, food, travelling, being creative & the odd reality TV show! For years she has worked with young people & students in and outside of church, supporting them through the teenage years & encouraging young Christians' walk with God. Her passion is to see young people live the life described in John 10:10- an abundant one!